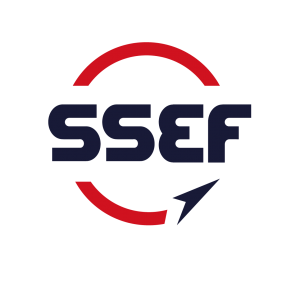 The UK Space Design Competition is organised and funded by the Space Science & Engineering Foundation (registered charity number 1142329) with generous support from other sponsors. If you have any questions, you can get in touch via our contact us page.
David Dangoor, Honorary President

Dangoor Education provides opportunities across the learning spectrum with sponsorship of Westminster Academy, Open University Massive Open Online Courses, STEM university scholarships, the Dangoor Centre for Medical Education at the Royal Society of Medicine and the Dangoor Centre for Personalised Medicine at Bar Ilan University.  Dangoor Education's sponsorship of the UK Space Design Competition builds on the fantastic legacy of Sir Naim Dangoor, who supported the Competition for a number of years.

Marcus du Sautoy, FRS, OBE, Patron

Marcus is the Simonyi Professor for the Public Understanding of Science and a Professor of Mathematics at the University of Oxford. Formerly a Fellow of All Souls College, and Wadham College, he is now a Fellow of New College. He was previously President of the Mathematical Association, an EPSRC Senior Media Fellow and a Royal Society University Research Fellow. His academic work concerns mainly group theory and number theory. In October 2008, he was appointed to the Simonyi Professorship for the Public Understanding of Science, succeeding the inaugural holder Richard Dawkins.

Dr Randall S. Perry, Honorary Chair, Founder and CEO

Randall is a Senior Research Investigator and a past Royal Society Fellow based at Imperial College London. He has a B.S., M.S. and Ph.D. from the University of Washington, has held the US and Canada National Science Foundation Fellowship at Oxford University, and has a NASA certification in Astrobiology. His current focus is on education. In addition to this, he has published widely in his areas of interest of geology, geochemistry, microbiology and education and he has collaborated with Dr Catherine Fosnot on whose learning methods the Space Design Competitions are based. He is the author of three adventure novels. Besides scientific talks he enjoys giving talks to a wide variety of public venues for example recently being invited to give the Public Lecture at the Durham Institute for Advanced Studies on a Definition of Life and as a painter and member of the Chelsea Art Club an invited talk on Science and Art.

In his spare time he enjoys trekking, scuba diving and flying helicopters and aircraft. He was the president of a company before finishing a Ph.D. later in life and has since visited many of the Earth's extreme habitats including diving in 'Alvin' the deep submersible. Dr Perry was shortlisted for a Sir Arthur Clarke Award in 2013 for his work on USKDC.

Dr Richard Ghail, Vice Chair

Richard Ghail is Lecturer in Engineering Geology, based in the Department of Civil and Environmental Engineering, Imperial College London, with research interests in The London Basin Forum, Intraplate Processes and the Neotectonics of Great Britain, Plate Tectonics of Buoyant Lithospheres and EnVision.

Dr Elizabeth Luthman, Trustee

Liz first became involved with the Space Competition in 2010 as a technical expert in Space Structures. She graduated from the University of Bristol in 2007 with an MEng in Aerospace Engineering and has spent the last three years as an aeronautics researcher at Imperial College. Her PhD was in hypersonics (very high speed aerodynamics). These days Liz is a technical consultant at Detica. When she's not working, Liz enjoys hiking, writing stories, drawing in London's various museums and learning Japanese. Liz was also the organising chair for the 2011 UK Competition.

Helen Oliver, Trustee

Helen Oliver is a Research Associate in the Networks and Operating Systems Group at the University of Cambridge Computer Laboratory. She has been volunteering as a Judge and Technical Expert with the UKSDC since 2011, when she was working in the Design Engineering Group at Imperial College London. She has been a Judge at the International Finals at both NASA Johnson and NASA Kennedy. She is the original developer of designVUE, a concept mapping software application for capturing design rationale which was subsequently used in a project at NASA Ames to analyze a case study of system failure. Her current research interests include the Internet of Things, personal data stores and privacy by design, and wearable technology.

Ms Alison Ahearn, Trustee

Alison Ahearn is a Principal Teaching Fellow at Imperial College London, teaching undergraduates and postgraduates in civil engineering law and management. At College level, she works with the Educational Development Unit on teacher-development and the formalising of systems for recognising the learning achieved by students outside the classroom. Alison joined UKSDC for its first London final and brings boardroom experience from her 10 years as Chair of the Zebra Housing charity (student accommodation).  Alison has a particular interest in industry-academic partnerships and versimilitude in project-based learning.

Christian Sweeting, KCSG, MRICS, Trustee

Christian Sweeting is the Chairman of Palace Investments and is engaged in a number of charitable endeavours, including serving as a trustee of the Shalom Centre for peace and reconciliation. He is also a trustee of the Vatican City State Endowment dedicated to the restoration and preservation of the Vatican, its grounds and the art treasures of the Vatican museums. Christian is delighted to continue his support of the UKSDC and believes that the competition is an extraordinarily valuable experience for everyone taking part, providing a tremendous opportunity, stimulus and experience which are essential in the formation of outstanding young people.

Jian He, Trustee

Jian started volunteering with UKSDC since 2009,first as a supporting technical specialist, and later on as judge and "company" CEO.  After completing his Master's degree in Chemical Engineering at Imperial College London, he currently works as a reliability engineer in the petroleum industry, specialising in technical risk management and system reliability solutions in the hostile underwater environment.  The best treat for his volunteering weekends is seeing creative ideas from young candidates coming together into designs.

Adam Braithwaite, Trustee

Adam completed his Master's degree in Aerospace Engineering at Imperial College in the summer of 2015, and is now a quantitative strategist at Goldman Sachs focused on pricing and modelling of derivative products across the securities business. In his scarce free time, he enjoys flying, scuba diving, and stealing unattended pizza at the competition finals.